ABOUT THE PUTNEY TRAVEL COMPANY
Putney Travel is an independent specialist travel agency offering a wide range of holidays around the world. With the incredible array of holiday options out there the process of choosing can be both daunting and time consuming – we will share our worldwide expertise and local knowledge to ensure that you make the right holiday choices and get the best value. Our service is completely free – we take our commission from the tour operators, not clients, so you will get exactly the same price, or better, than if you booked direct. Contact us for advice and we will do our best to ensure that your next holiday is your best ever holiday.
USE OUR EXPERIENCE
Putney Travel was founded in 2013 however the team behind it have been organising holidays around the world for almost 25 years and have experience from some of the very best travel companies in the business. These include Swan Hellenic, P&O Cruises, Andrew Brock, French Country Cruises, Beachcomber Tours, The Adventure Company, Citalia, Families & Wildlife Worldwide, Virgin Holidays and Bales Worldwide. Whether you are looking for a short break, a summer family holiday, a specialist group tour or a luxury, long haul "trip of a lifetime" then call us – we have visited over 100 countries, on 6 continents, personally. We know the places to go, where to stay, how to get the most out of your time in destination and will offer unbiased independent advice.
WHAT ARE OUR HOLIDAYS?
We can organise all parts of your holiday from the flights, transfers, tours, guides and accommodation to insurance, visas, airport lounges and flight upgrades – we will take all the hassle and time consuming research away from you. We can book you onto a ready-made package or tailor-make your holidays to your exact wishes. All the partners we work with, both here in the UK and Overseas are carefully vetted and comply with the requirements of the EU package Travel Regulations in the provision of services.
At Putney Travel we will try to ensure that all the holidays we organise meet the guiding principles of Responsible Travel and are a force for good; be it environmentally, socially or economically. We should ensure that the host community or population benefits from our visit, we should aim to leave places as we found them and we should always remember that every destination is someone else's home and behave accordingly. If you would like to find out more, look to make an active local contribution or perhaps consider offsetting your air travel then please speak to us.
Many of the flights and flight inclusive holidays on this website are financially protected by the ATOL scheme. But ATOL protection may not apply to all holiday and travel services listed on this website. Please ask us to confirm what protection may apply to your booking. If you do not receive an ATOL certificate then the booking will not be ATOL protected, If you do receive an ATOL certificate but all parts of your trip are not listed on it, those parts will not be ATOL protected. In these cases we will take out supplier failure protection on your behalf to cover you if the operator was to fail. For more information about financial protection and the ATOL Certificate go to www.atol.org.uk/ATOLCertificate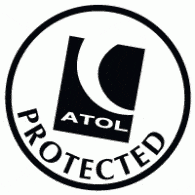 Putney Travel is not currently recruiting however we are always keen to hear from good candidates as you never know when an opportunity may arise. If you have experience of working as a travel agent or in sales for a tour operator then feel free to drop your CV and a covering letter to admin@putneytravel.co.uk. Those looking for part-time work and from around the Putney/South-west London area are particularly encouraged to get in touch.
ABTA MEMBERSHIP
Putney Travel has ABTA membership NO. P6544. Members help holidaymakers to get the most from their travel and assist when things don't go according to plan. We are obliged to maintain a high standard of service to you by ABTA's Code of Conduct. For more information on ABTA, the Code of Conduct and the arbitration scheme available to you if you have a complaint, contact ABTA, 30 Park Street, London SE1 9EQ, Tel 020 3117 0581 www.abta.com
AITO SPECIALIST TRAVEL AGENT
Putney Travel is proud to be a member of the AITO Specialist Travel Agents – the agents part of AITO (Association of Independent Tour Operators). This is a group of expert, independent tour operators offering a global range of high quality, financially protected holidays. They are exactly the sort of specialist partners we like to work with; knowledgeable, innovative, responsible and personally committed to providing the very best holidays in every corner of the globe. In 2018 and 2020 we were very pleased to be one of a handful of AITO agents to receive their excellent award. For more information on AITO, contact them at, 18 Bridle Lane, Twickenham, Middlesex, TW1 3EG, Tel 020 8744 9280 www.aito.com